RECORDED WEBINAR
A Better Way to Design and Reinforce Precast/Prestressed Slabs
In this webinar, Brandon will introduce the concepts of using 3D modeling for precast hollowcore slabs.
We will demonstrate how easy it is to create and panelize precast slabs, such as prestressed hollowcore, out of imported structural slabs. We will also show how to create your own designs.
After this webinar you will understand:
How to easily turn imported architectural and structural slabs into any precast elementized slab and create your own design
Creating and placing connections
Automatic shop drawings based off specified templates and rules
About the speaker: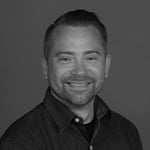 Brandon Botts, Senior Technical Consultant, Allplan, Inc.
Brandon is a Senior Technical Consultant for Allplan, and is responsible for advocating BIM and Allplan to the construction and precast concrete community and ensuring customers are successful in their use of the software.
Brandon is a certified design build professional with 13 years of experience in the construction/precast concrete world. His admiration for the construction and design industries began at a young age, when he began learning design software in 2001. Brandon's love of lifelong learning has continued to this day.